Experience
Our journey of more than 34 years has taught us many things about the industry and have enabled us to understand the precise requirements of our customers. Enhancing products on a regular basis as per changing requirements have garnered us a long list of satisfied and returning clients. Our versatility and ability to offer a varied range of products and services is another factor which has contributed towards our success. Our range of offerings includes SS 304 Reducer, SS 304 Neck Ring along with Die Making, Tooling, Grinding, Fabrication of all type of sheet metal components and parts with finishing process such as painting, plating and e-coating. Apart from this, we are also actively working as a service provider offering services related to our products.
Quality
We are a TUV certified company which is evident in our commitment towards quality and offering only highest quality material to our clients. Our quality centric approach towards products production and rigorous quality checks conducted post manufacturing procedure ensure that our products are defect free. We make use of following machinery and equipment for conducting quality assurance tests on our products.
Vernier
Digital vernier
Height gauge
Digital height gauge
Box angle plate
Angle plate
Dial indicator

Puppy dial
Rotary table
Micrometre
Dial before gauge
Magnetic block
Our Philosophy
We believe in manufacturing quality enriched components and delivering them on a timely basis. Our efforts are directed towards the mutual growth of our organization and customers we deal with.
Our Infrastructure
A well maintained and structurally designed infrastructure facility is one of the most important assets of our business operations. We own two facilities; one is situated at Kadipur industrial area and is spread over the 500 sq ft/mtr and the other facility is situated at Sector 37 and spans across the area of 500 sq ft/mtr. Our state of the art facilities is equipped with proper power backup facility. We are armed with the following machines for producing products such as SS 304 Neck Ring, SS 304 Reducer, etc:


Arc Welding Machine
Bench Grinder
Cylindrical Grinders
EDM (ZNC )
Hydraulic Hexa
Hydraulic Press
Lathes Machine
MIG Welding Machine
CNC Pipe Cutting Machines
CNC cutting wheel Teeth Grinding Machine

Power press
Shopper
Surface Grinders
TIG Welding Machine
Trop Machines
VMC 1270 S
Wire Cut (Maxi cut)
Milling with DRO
Chamfering Machine
Our Customers
Alfa Flexi Tube Private Limited (Bahadurgarh)
Hema Engineering (Gurgaon)
New Holland ( Noida)
Rail Coach Factory ( Kapurthala )
Rico Auto Industries Limited( Gurgaon)
Senior India Pvt Ltd ( U.S based company ) IMT Manesar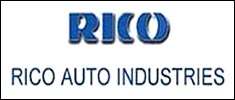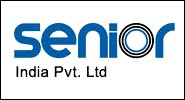 Plot No. 10/15, Kadipur Industrial Area, Main Pataudi Road, Gurugram - 122001, Haryana, India
Phone :+918045802884
Mr. Harish Kapoor (Proprietor)
Mobile :918045802884